Download The Small Business Survival Guide.
We are Cindy and Noel Chan – a husband and wife team of highly qualified accountants who founded NCCS Associates in 2019.
Noel has always worked with small businesses since qualifying in 1996, most recently as a partner in a local firm. Cindy started working in practice in 1996 and then spent 20 years working in financial management. We got married in May 1998 and have two children.
Over the years, we've seen many small businesses suffer thanks to their owners' fear of numbers, mismanaged books and the resulting poor decision-making. We've helped clients with cash flow problems, and we've grown to understand why most small business owners fail in the first five years of their business.  In fact, that's what inspired us to set up NCCS Associates…
Back in 2019, we were tired of seeing the statistics about businesses failing and thinking about the human cost of those failures. We decided that we didn't just want to prepare accounts and speak to our clients once a year but wanted to get to know our clients, develop close relationships with them, and help their businesses grow.  We realised that we no longer wanted to be accountants in the traditional sense, but we did want to empower our clients and help them get up-to-date financial information so they could make excellent financial decisions. 
Since then, we've only worked with small and medium-sized business owners just like you. 
You can read more about our story, qualifications and chosen charities below. 
"I wanted to thank you both for all your hard work so far. Since you took over my bookkeeping in December, my books have been consistently up to date. I have been so impressed by your knowledge, efficiency, and organisation. It's so refreshing to be working with such a proactive company. You always answer any questions within a working day, and I feel safe and secure, knowing that you have everything under control."

Holly Small,

Founder, Holly Small Design
We can help you achieve financial freedom
Our way of working is very much to look to the future. The past is gone and, while you can learn from mistakes, it's never too late to think about what you want and go for it.
Looking ahead, do you want to have a passive income, move abroad, work part-time or retire?  Or do you just not want to have to worry about your business finances ever again? Once we know your goals, we can help you use your business to achieve them.
"Before I did this course, I was terrified of numbers. I didn't know how to manage my books, and I struggled to control my business finances. I now know how to keep on top of my numbers in just five minutes a day. My stressful paperwork tower has gone, and I always know how my business is doing."

Gemma White

Life Coach
Our story
Back in 1996, we were trainee accountants.  We arrived in the U.K. to finish our studies and lived in a house share with other students.  We had very little money and, although fully qualified, we were waiting for our working permits so earned less than half as much as our friends.  Despite this, we still had to pay £700 a month to rent our room.  We decided to save up for our own house and set the target of doing this within three years.  Eighteen months later, we did it!
Our Vision
We had a vision, a financial plan and a budget.  We were disciplined and worked hard. We knew what we needed to do to achieve our goal and became each other's accountability partners to spur us forward.   
Ever since we arrived in the U.K., we've continued to set financial goals and achieve them. Now we want to share our experiences with our clients and help you build a successful business, achieve your goals and get financial freedom.  
We are highly qualified and experienced

 
Having been members of the Association of Chartered Certified Accountants (ACCA) for many years, we have both completed the continuous professional development work necessary to be given FCCA status. 
This means we are Fellow Members of the Association of Chartered Certified Accountants and, as such, have been recognised as having extensive experience and a commitment to our professionalism and associated ethics.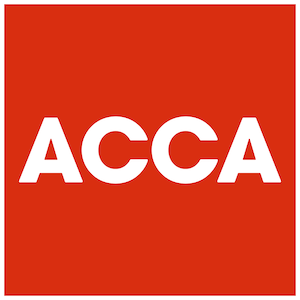 Our chosen charities
We believe that all children should be well cared for, with access to basic needs such as education.